Gabriel was the first competitor who used Brewcoat on championship stage.
He used Brewcoat on both his Hario V60 Olive Wood drippers and Bonavita kettles, on nationals and 2017 WBrC, Budapest.
He competed again on 2018, taking 9th place overall.
Yanina Ferreyra, Australia
Yanina used Brewcoat on her kettle at her 2019 WBrC routine.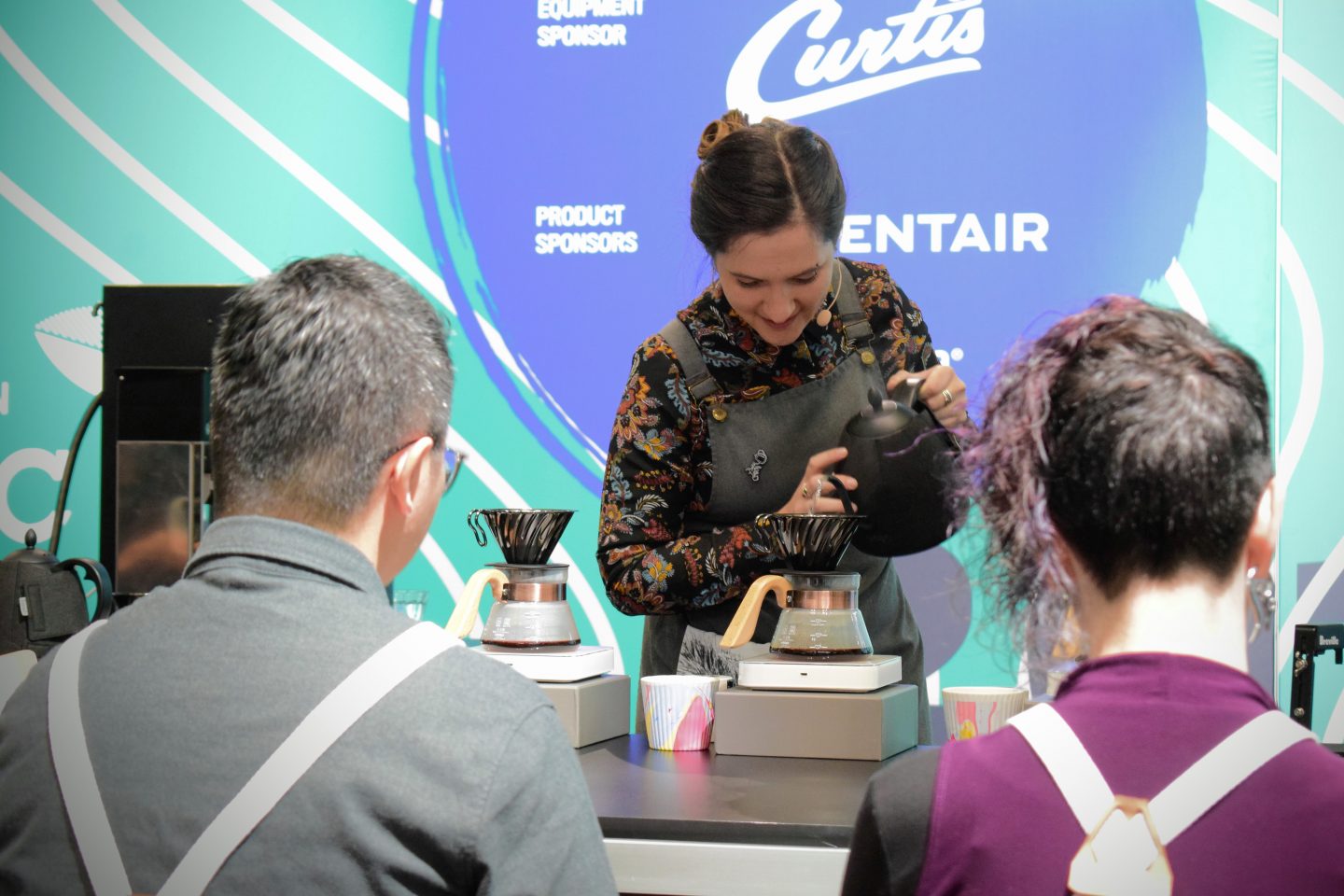 She got 9th place, scoring an incredible 80.9 points for her open service.
Pierre de Chanterac, France
We produced custom Brewcoats for Pierre's WBrC performance in April 2019, Boston, for his drippers and kettle. 
His Brewcoats were produced in Tricolore, flag of France's colors.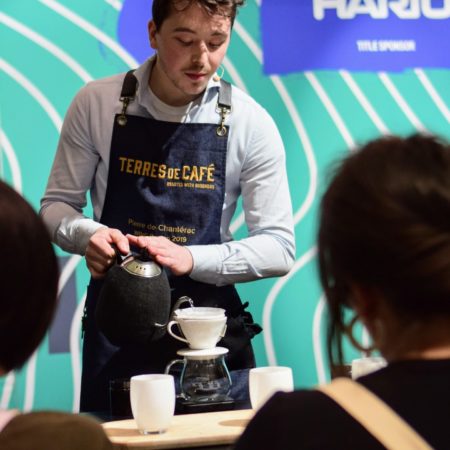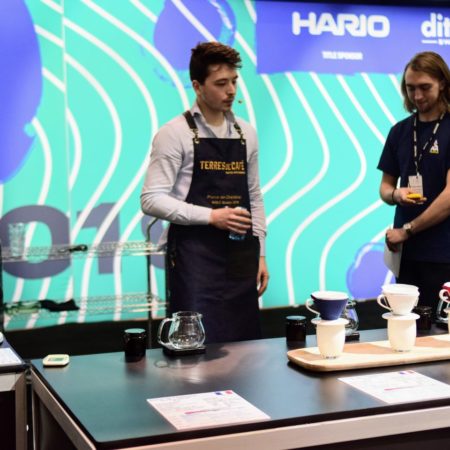 Koray, a very experienced barista champion, used Brewcoat on his nationals and WCIC 2019 Finals at Berlin.
He is a true fan of Brewcoat, and the heat precision it provides at the starting temperature of his brews.